Providing a seamless guest experience for a happier stay.
Our CastRemote was created to make the integration of your casting feature seamless. The goal is to give the guest the best experience they can receive along with creating a simple deployment for the hotel manager/ IT technician.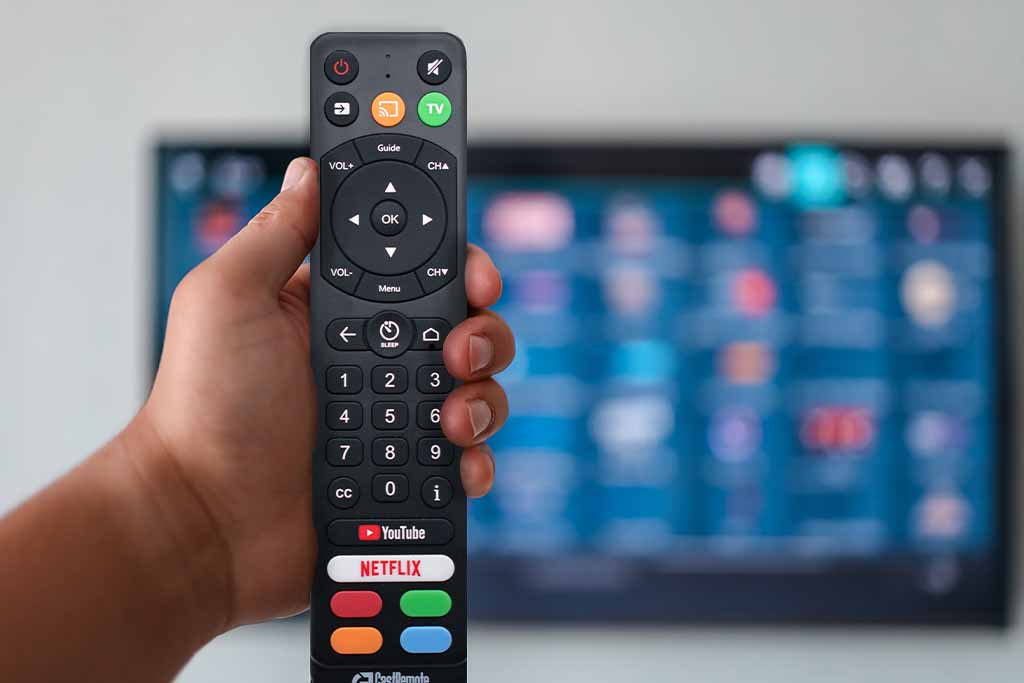 Different Models for Secured Success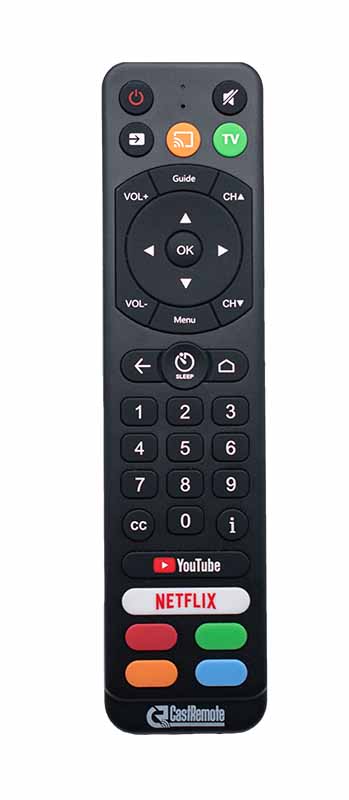 CastRemote Design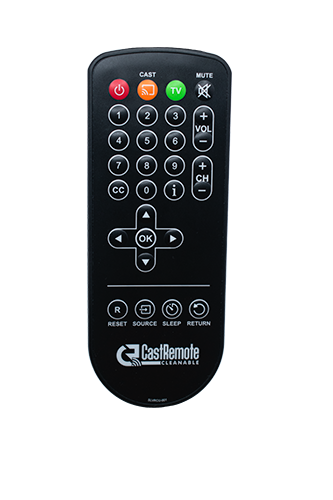 CastRemote Cleanable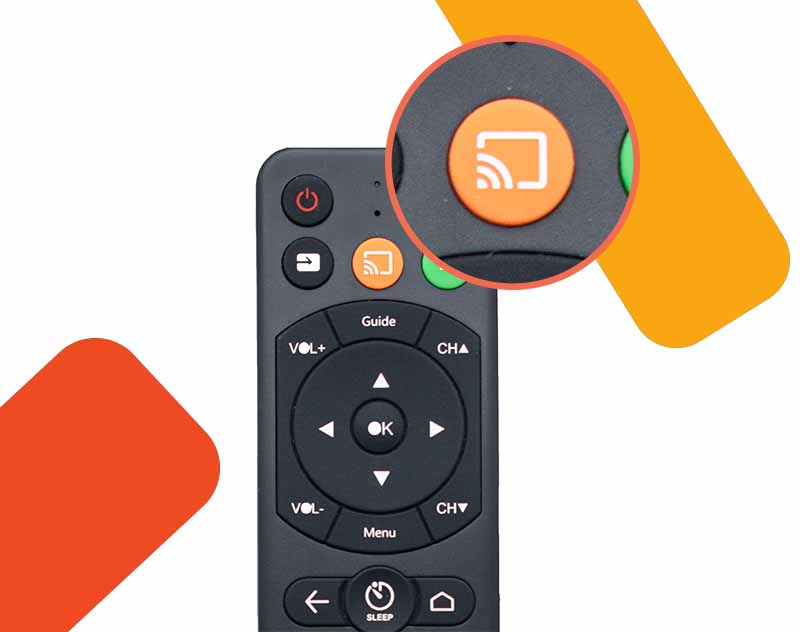 What Makes Your Remote so Special?
The CastRemote contains a special button with the casting logo on it. This allows the guest to switch between traditional TV channels and the hotel's casting solution without having to use a long confusing process. We have also made sure that the button will stick out to the guest so that they will be more likely to select this option.
Our remote is programmable to about 99% of TVs. The program currently has roughly 55,000 different codes available to send to the remote. If the code for your TV is not available, we will try our best to find it so that you will get the best solution possible for your hotel.
Our remote is very easy to program. We will send the software to your computer along with a programming cord. All you need to do is plug in the cord, set up the software, and point the remote according to the instructions on your computer. And that's it! Your remote is now ready to be used with your guest TV.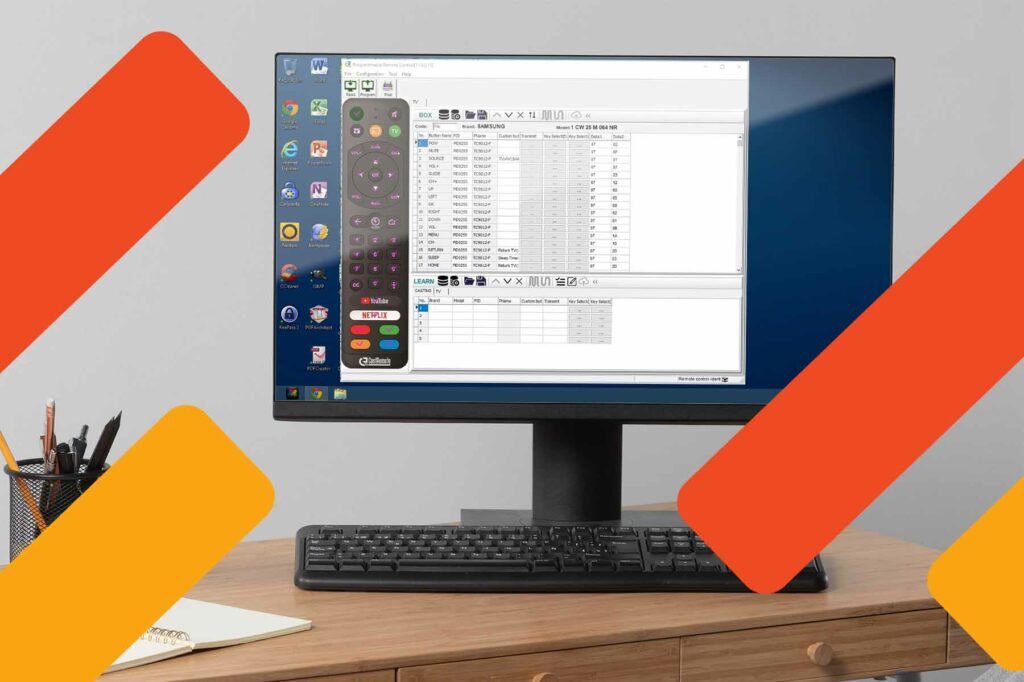 We may be a US-based company, but we ship our products to anywhere in the world. No need to worry about being too far away.
Sign up for Our Newsletter to Receive Updates on Any New Products and Models!
Request Our Documentation for More Information